Tuesday, September 30, 2008?
i hate myself for being me ...
fuck it ...
who how why when where.
maybe this is my fucking issue ...
this feels slightly like betrayal ...
but deep down i know its my own fault ..
have my ignorance curse myself of a bondless,
empty life ?
/wrist.
why do i have to feel so rotten at the beginning of a day .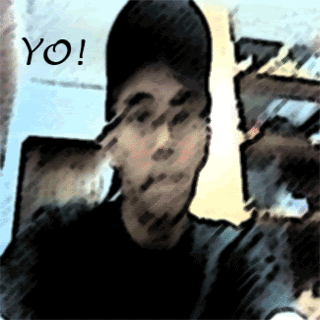 Saturday, September 27, 2008?
hey hey ~~~
The effin no life boy is back !
actually i have nth much to write today ...
woke up at 6pm today ...
think its the 3rd time i woke up this late this week ...
but who cares !
holidays ~~ haha ..
at home playing game all day long ...
only time i went out
i think its a few days back
went to meet rong kia siang and jazlyn ..
went to novena n square 2
ate fish and co for the 1st time ..
lol ..
dissapointing ...
bangkok's best fish and chips ...
haha ...
ok la ...
2 more weeks to this kind of unhealthy life ..
gg me :D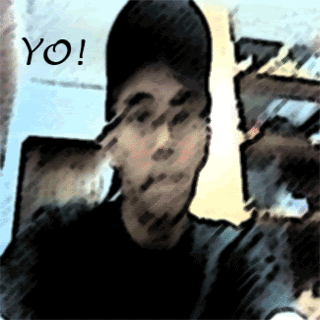 Thursday, September 18, 2008?
finally all my sch work is over .. time for my well deserved holidays ..
went to watch bangkok dangerous with qiu rong today ...
awesome movie ...
anyone who loves action flicks should watch it ....
nothing less from a nicholas cage movie ..
:D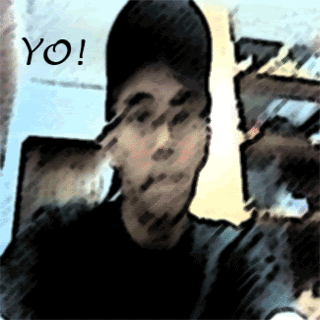 Friday, September 12, 2008?
flash phase test today ..
guess i had no prob with it ..
but now there's more things to stress about ...
i just found out today my video production project is due
this coming tuesday ...
and there is so much to be done ...
i believe i am the only one in my group who is worrying
about it ... zzz ... o well ...
only left a 5h lesson on monday to do EVERYTHING...
not even done with half of it ...
o god .. help me ~~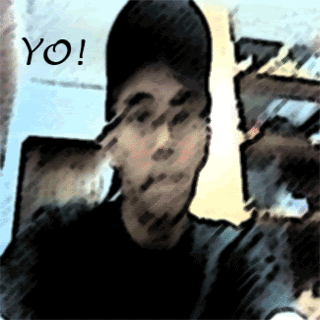 Thursday, September 11, 2008?
just reach home and settled down not long ago ...
today is a fine day ...
sch work is progressing ...
3d left a lil bit .. just need to animate it and im done ....
hope i get a gpa of 3 at least .. not much hope ...
taken some video for video project ...
for some reason its harder then i expected ...
and its not even the edting part yet ..
tmr is my flash phase test ...
one of the teachers said that he has a guy in his class that finish
the test in only 30 mins with no errors .. obviously showing off ...
imma practise it now to give my own teacher
something to brag about ...
hopefully ill be able to do it in under 25mins.
~
==============
ok .. just finish doing my flash ...
a mockphase test,
did it in 27 mins ...
lol ...
hope im even faster tmr .. cos i encounter mini problems in the middle
nothing too hard for me ..
XD
im just here to give myself a pat on the back ...
:D
edited : 1859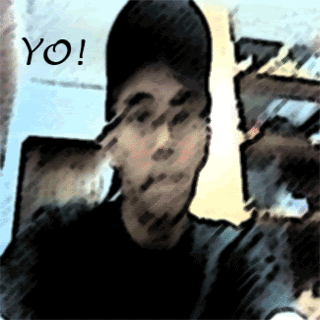 Tuesday, September 09, 2008?
damn .. so tired ..
my video production project is screwed up !
today went to sch with script and storyboard ..
but realised no one brought props ...
SO , I have to go home and take cause for some reason
I live the nearest to sch ....
f*** i live in simei !
sadly my other friendss live in woodlands tampines and jurong ...
arg ...
anyways went home with yi loong ...
took some stuff
and rush back to sch ...
only have enough time to take 1 scene ...
where only I'm in it -_- ...
really regretted being the " Reporter" roll
so many lines to memorise ...
everytime i went in front on the camera I forget my lines ...
so Joseph came up with this idea that someone will read to me and
I will repeat whatever he says ...
since i'll be doing a voice over for myself so it doesnt really matter ...
phucked up part is that
when we review the video at the end of the day,
the camera angle is wrong due to change in camera man
and NG scenes ...
so we will be retaking the whole thing on thurs ...
SO DUMB !
but somehow .. its fun ...
wait ...
maybe painfully fun ...
ok maybe just painful ..
ill go rest my tired body ...
its failing me ...
ta ~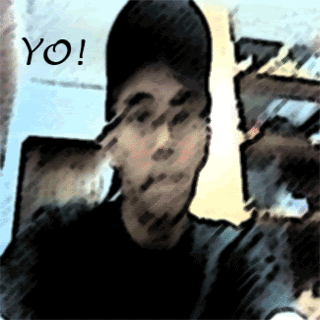 Sunday, September 07, 2008?
woooo few minutes before my birthday is over ...
quite a rotten day .. went down to khatib mac to meet yi long and poh chuan to work on my project ...
stupid ... waste of time ...
tmr is deadline for the script and we haven finish yet .. gg ..
ok reach home round 10 plus and ate dinner .. cut cake :)
o its 12 ...
HAPPY BIRTHDAY YANSHAN !!!!!!!!!!!!
qiu rong is so kia su ...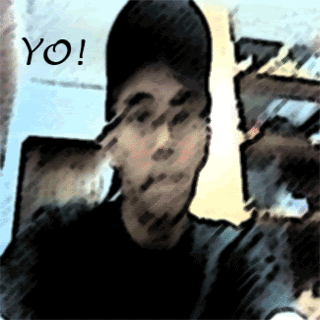 Saturday, September 06, 2008?
counting down to my birthday..
playing blasterball 3 !
didnt go out this after noon till dinner .. .
went to cck with my dad eat some zui gui ..
and other stuff. .
like chicken cutlet .. some indian muslim failed product ..
dumpling soup ...
speaking of which ..
my dad told me to buy either dumpling soup or wanton soup ..
so i went i bought it ..
i bought dumpling ..
idk why also ..
and i asked him ..
make a guess whether is it dumpling or wanton ..
and he said ..
dumpling ...
i asked .. how can u tell ?
he says ..
dumpling inside more meat and prawn ..
i lol'd ..
what logic is that ..
but he's correct though :P
anyways ...
i receive a sms from qiu rong asking where am i..
she says she's at simei ..
lol ..
someone is being sneaky ..
too bad I was at choa chu kang .
It rained heavily ...
some store uncle give me and my father cardboards
and we ran with it over our head to the car ...
reach simei ..
grabbed my cig ..
went out to meet rong ..
she was with yan shan ...
when i saw them their hanging out outside longjohnsilver ..
idk what's so awesome bout that place that they must stand there . .
in the middle of no where ..
ok anyways ..
thx QIU RONG AND YANSHAN FOR MAKING THEIR WAY DOWN TO SIMEI
AND WAITING FOR ME TO FINISH MY DINNER (they really have no choice after travelling down so far :P)
AND THX QIU RONG AND FRIENDS FOR THE PRESENT !
alright .. 10 more mins ..
TIME TO CAMP OUTSIDE 7ELEVEN WITH MY IC TO BUY CIG AND BEER ..
lol ...
ok maybe not ..
ta~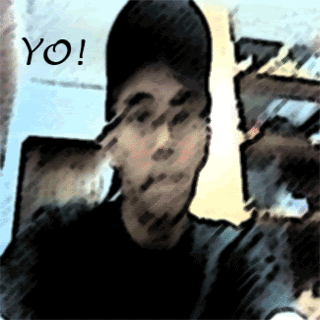 Friday, September 05, 2008?
just finish doing my mock phase test ...
surprising ( not that i think im damn good )
its harder then i expected .. prolly need to use up everything i know ..
anyways .. lets talk bout smth damn random ..
ive come across somewhere (its better not to reveal)
girls calling themselves, or should i say
using princess etc in their name , email , nick or what soever
...
got me thinking ..
thats just bull .. no offense ..
whats so good about being a princess ..
and .. it sounds ... ok ill be blunt here ..
its stupid ..
wan me to prove ?
Prince Kenneth ..
how does that sound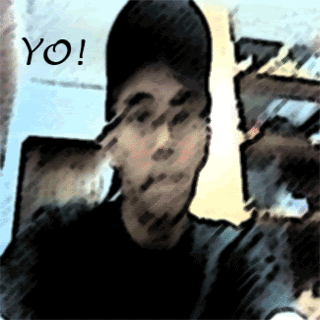 Thursday, September 04, 2008?
omg so tired ..
I BROUGHT A SACK OF RICE BAG TO SCH TODAY !!!
and i only used it for like 1 hour !!!!
damn ... my lappy aint very heavy ..
BUT ...
when u put it in the same bag with the charger a psp 2 books 1 note book
hardisk mouse and maybe some other junks ..
like my P.E pants ..
its as good as a sack of 5kg SONG HE XIANG MI
well it definitely has a comparable size to it ..
ok ... now i have to study hard on how to use adobe premiere so I can be a good editor for
my project ..
damn ..
and still have 3dmax project to do ..
i am so screwed ...
STRESS STRESS STRESS !!!!!