Sunday, November 30, 2008?
tired ... cant believe i miss sch already :P
well guess its because it's the first time i graduated with better results
zhi hao coming over for stay over tonight as he has exam tmr ..
wish him all the best ..
and i might be going to expo IT fair later :D
well thats provided if hao wanna go ..
if not its weird for him to go with my friends
well .. its a short day with more loads of rants but
ill just vend my anger here
if u wanna skip this do not read :P
lets talk about someone ...
he is someone who acts a tough front
he is someone who is insensitive
he is someone who is random
he is someone who is gay
he is someone who shove his opinion into your fact compartment
he is someone who will die early
he is someone who has unrevealed secrets
he is someone who never says sorry
he is someone who will lack social skills
he is someone who has no friends
this list goes on .. but ya ..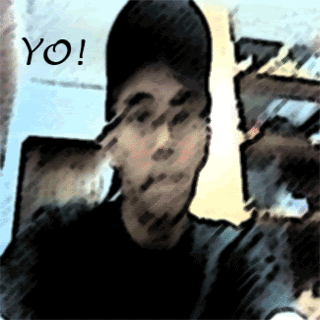 Friday, November 28, 2008?
today .. awesome .. lol ..
slept from yesterday day till today 8am..
went to sch .. took cab but still reached sch around 9.20am .
non of my group members reached sch to give me morale support ..
but o well ...
i was assigned 2nd to go up for presentation ..
i was actually bored enough to count how many ppl was there ..
bout 80+..
haha ..
ok ...
my turn came up for presentation ...
kinda stammered maybe the stress was too much .. lol
basically i just said what came up to my mind ...
not a very good presentation ..
but i think they still liked the game :P
ok after presentation i was shocked to find out that
the nanyang poly course manager
isnt there when i present !!
godamit ...
he came after all the higher nitec course manger's presentation ..
which im totally not interested in ...
ok so soon after he starts his presentation ..
btw he is course manager for multimedia infocom technology
which is the course i want to go to .. i think ..
ok ... he says that slots reserve for ITE students for the course
is only 50 slots ... out of 210 ...
damn shocked ..
and scarded ...
and quite dissapointed that people with GPA below 3.5
has little chance of getting in ..
i think i only have approx 3.4 if i get another 4 for my fyp ..
well .. i assume i got it .. :P
the graduation day thing ended with a photo compilation into a video
of all the classes ...
and we went out for refreshments ..
which was actually cake and fried rice .. lol ..
sucks ..
one of my teacher .. mdm latha .. and a higher nitec teacher told me if
i'm really keen on entering nyp i'll need to talk to the course manager of nyp during refreshement ..
to get a better impression when i'm applying ..
but kinda scared .. lol ..
but soon later ...
Mr Kwok ... my section head ..
walked out of the auditorium with Mr.Cheong(nyp course manager)
and they walked beside me ..
and mr kwok goes ..
"this is the boy i was talking to you about"
and mr cheong said to me,
" Do you have any questions for me?"
i was damn shocked that i actually went speechless .. lol
and gave a awkward laugh
.. hur hur hur ...
and he asked for how much gpa i currently have ..
i said 3.4 ..
he said acutally ite graduates with above gpa 3
can try to apply ..
and he asked if i took the brochure they were giving out with his name card attatched to
..
well the conversation ended soon after that ..
i just hope he wont forget me after
he leaves the building ...
i reckon he wont memorise my face ..
but its still good that i got to talk to him..
forgot to mention ..
went to the cathay and saw the movie Four christmases ..
a alright show ..
and slacked at starbucks till evening :)
ok .. thx yuki for all the photos and videos :)
Me @ starbucks(cathay)
Me,Vivian and Fazli
Yuki,Latha,Fazli,Me,Benson,Melvyn
(photo requested by benson :D)
Benson and latha
During presentation .. again
think their clapping :P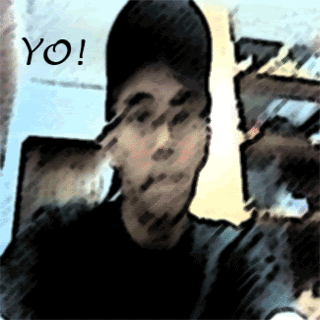 Thursday, November 27, 2008?
One more day till graduate !
I still feel like a idiot for doing that ..
but forget bout that .. lets talk bout today.
Finally all the 6 weeks has come to a closure and my fyp has ended..
well sort of ..
My group's work was selected to present in the Auditorium tmr ..
which consist of like prolly 70+ ppl ...
godamit ..
and my teacher wants me to present for the show casing of the game.
I suppose it's a good thing ..
As only 3 groups from my course is selected to showcase .
And we r one of them .
but the extra work and extra stress .. argg ..
Joseph send me home on his bike again :D
guess it's a nice way to say gd bye as he is not coming to sch tmr ..
haha .. we hang around my house for prolly an hour maybe ?
got to see the nice pink sky of the sunset ..
gonna miss him .. lol ..
gosh . im so exhausted now from not sleeping yesterday and straining myself in school
today .. but the presentation came out good ..
and my teacher, Vivian, said i was too hao lian .. lol .. not the presentation .. but my overall attitude ... guess being that way is sort of a morale booster for my passimistic self ..
but it's not like i'm going to go around and tell people that .. not my style .. haha ..
well i actually took some pictures of my poster and CD Cover before i handed it in today ..
hmm i think i have my poster with me .. ill just post it here ..
ok maybe not .. for some reason the quality is damn poor in blogger .. ill
just upload it when i transfer it from my digicam to the com.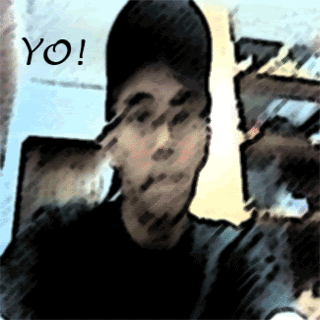 Sunday, November 23, 2008?
hey hey :)
for those who still keep coming back to my blog even though im not updating,
thank you :)
pls tag me so i know who you are .
hehe
anyway .. tmr is the last week of sch till i graduate ...
feel kinda sad for some reason ..
those faces that i've been seeing almost everyday for 2 years.
ahh but thats life ..
and my final year project is finally coming to and end ..
left poster cd and cd cover to print out ..
logbook milestone to be written..
but the game is kinda completed .. no background music yet though ..
but those wont take long ...
o ya .. there's still a presentation to worry about .. kinda stress ..
well ... idk what to say here anymore :P
so bye :D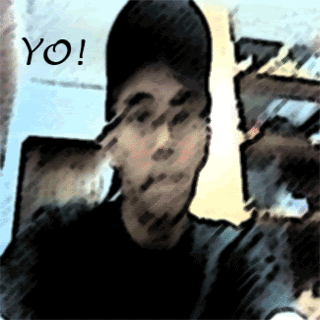 Monday, November 10, 2008?
hmm .. project is progressing today ..
but at this rate we r still gonna be in a rush ..
gonnna have more sleepless nights ...
like yesterday ..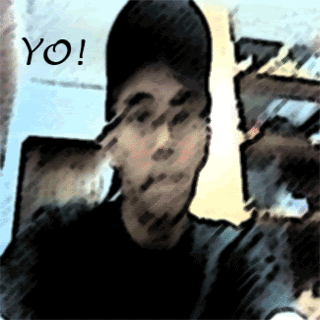 Sunday, November 09, 2008?
damn it ..
my group members are totally not devoted in the final year project at all..
and i can't do this by myself ...
i swear if this goes on .. we r gonna screw up